Attention people who want to live with purpose and passion
Discover All You Are Meant To Do And Be And Wake Up To The Big Dream God Has Given You And Set Out On The Journey To Achieve It!
Make a Big Splash in the Dash of Your Life

Welcome!
According to Dr. Bruce Wilkinson, author of The Dream Giver, "The key to discovering all you are meant to do and be is to wake up to the big dream God has given you and set out on the journey to achieve it!"
How do you create an extraordinary life? One important aspect is knowing your purpose and living that daily. The number one time waster by far for most people is not living on purpose. If the ladder of your life is leaning against the wrong wall, you can never reach your intended destination.
God has a plan for your life and it begins with your purpose.
"For I know the thoughts that I think toward you, says the LORD, thoughts of peace and not of evil, to give you a future and a hope." (Jeremiah 29:11)
Do you know that most Americans dread getting out of bed? They do not enjoy their work and are not happy with their lives because they do not have purpose that gets them excited. But that does not have to be the case for you.
In their book "Dream Culture: Bringing Dreams to Life", Andy and Janine Mason write:
"God has a dream and wrapped your body around it." - Lou Engle
How would it feel to have someone not only believe in you and your dreams, but also work alongside you to help those dreams become reality? What would it be like if we lived in a community where everyone was intentionally seeking to encourage and empower one another to discover their purpose and live their dream? We believe that kind of community is possible and it starts with you and me. So what is your dream and how can we help you live it well?
Our dream is to catalyze a Global Dream Culture where people everywhere join together in community to help one another succeed in life - life as God made us to live it. It's a culture full of courage to face the impossible, love the overcomes fear, and the tangible Presence and Power of God that make the supernatural a daily experience. It's a culture where people genuinely know and commit to help one another discover the gold God put in each of us - then to walk alongside each other to see the fullness of that gold expressed.
That is my passion too - creating a movement empowering dreams of millions of people. And it starts with you.
Let me ask. Do you want help:
Establishing direction and developing a vision of the future and strategies for producing the changes needed to achieve that vision?
Aligning yourself with the strategies and goals that are set to accomplish your dream?
Being motivated, inspired, and energized to overcome barriers and roadblocks that might come your way?
Walking in your dream with a results-oriented focus?
If so, let me introduce you to ...

The Master's Dream Academy
The World's Premier Online Training Center and Community to Empower Dreams of People Globally

According to Henry Ford, "The whole secret of a successful life is to find out what it is oneís dream to do. And then do it."
The purpose of the Master's Dream Academy is to help you discover all you are meant to do and be and to wake up to the big dream God has given you and set out on the journey to achieve it!
In his book The Artisan Soul: Crafting Your Life into a Work of Art, Erwin McManus writes:
We have been given a gift - the ability to dream. The dream is our hope for the future - our dream of love, our dream of significance, our dream of sobriety, our dream for a better world, our dream of success, or our dream for a better us.
When we imagine but do not create we are left with an overwhelming sense of dissatisfaction. When we imagine a better world and do not risk to create it, we find no fulfillment in our success. When we imagine ourselves as better, or different than we are, but do not change we are in danger of despair and hopelessness. Humans must create - not only to express ourselves but to find ourselves."
Your dream is:
The imperative to exchange a life for a moral cause that will endure
To be awakened to the opportunity to become something more than what you are right now
To see something you have never seen before.
New possibilities. Once your eyes are open to Godís ultimate plan for your life or organization, you begin to experience transformation in your thoughts, energy levels and actions.
The end result of the magnificent plan for your life.
In a nutshell, the Master's Dream Academy is an opportunity to:
Dream again in a safe and trusting environment
Get clear on your big dream and purpose
Set clear goals (90 day, one year, and 5 year) to have something to aim for
Receive support, encouragement, and accountability to move forward with your big dream
Belong to an inspiring, supportive, enabling community to overcome obstacles and giants in the land
Your big dream is what you and you alone were created to do. It is composed of many smaller dreams, which are steps along your journey of life. Dreams are your target - what you are aiming for. Dreams are like goals, but tend to be bigger.
Some of our goals are to help you:
Expand your thinking and possibilities
Breakthrough financially and personally
Build your business know-how faster and with less trial and error
Receive divine guidance for strategies
Develop essential skills
Be more confident in your identity, abilities, and calling
Maintain the enthusiasm and energy to work through your challenges
Improve your leadership and communication skills
Achieve your goals faster
To live your big dream, you need ...
a roadmap
to pay attention to the details and facts
to measure and assess performance, tasks, priorities, goals, successes, roadblocks, and failures
to operate with excellence.
This exciting journey in the Master's Dream Academy starts with The Dream Launch, a 12-week journey to help you get clear on your big dream and purpose and then set realistic stretch goals to start moving toward those.
Here are the 12 stages to successfully launch your big dream:
Dream Big and Think Accordingly
Problems/Needs
Purpose
Areas of ministry
Successes
Ideas
Roadblocks
Resources
90 day goals
1 year goals
5-10 year goals
Share! Share! Share!
How the Master's Dream Academy Works
We have live weekly group coaching calls (webinars) every Wednesday (except holidays) from 4:5:15 pm Eastern Time. Members typically receive notification about these at least 24-48 hours in advance.
During the first 12 weeks, you will be taken on a special ourney completing the 12 stages of The Dream Launch Coaching Guide. The purpose is to help you get clear on your big dream, your purpose, and your goals. This will serve as compass - your true north - for the rest of your life.
You receive coaching emails to hold you accountable and keep you on track.
You are shown how to Experience God through Journaling. This builds your faith and JOY.
You have access to a private member site with a wealth of resources, including replays of live sessions, PowerPoints, outlines, and many bonuses to help empower your dreams.
We also have a private Facebook group for you to connect with like-minded people.

Bonus: 14-Day Trial for only $1
Uncommon obedience always leads to an uncommon harvest
What might happen in your life and the lives of others if you took a simple step of obedience in response to an unusual instruction from the LORD?
Seven years ago, in January 2009, Lynne Lee sowed a $1 seed to watch the replay of a webinar about hearing God's voice through journaling. It was the first time we ever got connected.
The next week I was inspired to invite Lynne to be a guest panelist for the inaugural launch of the "Experiencing God Through Journaling" series. Even though I had just met Lynne and never spoken to her, she agreed. This was despite the fact the webinar started at 11 pm her time.
SO MANY blessings have come from this uncommon obedience.
You too can have your own "$1 Miracle Story". Participating in the Master's Dream Academy will increase your faith and joy by helping you hear God more clearly, trust it's Him speaking, and taking bold action.
To receive this bonus, you must sign up by 8 pm Eastern Time on Tuesday February 16.

Testimonials
Joseph has taken the standard skill of webinar facilitation and turned it into an art. People leave the discussion energized, empowered, activated, and eager to expand their influence and impact to a much broader audience. Relationships get solidified and new relationships form.

The results of Josephís impact knows no bounds as connections are made, new ideas birthed, and revenue expanding opportunities are launched. Joseph has mastered the craft of webinars. Joseph is the new standard of webinar facilitation!

Cheryl-Ann Needham
Cofounder of the Global Stewards Initiative
Author of Sound Alignment



Joseph is the Maestro making the entire orchestra speak with one voice. God has called him and given him the gifts and talent to take so many different individuals (instruments & sounds) and blend them together, so disciplined and so coordinated into "sound alignment."

Working with Joseph is truly an incredible experience as he has the God-given gifts to help raise people up to be who God created them to be. Joseph really is Dr. Breakthrough. He has a creative gift that few others have.

Larry Tyler
Founder and CEO, Up Your Business
www.upyourbusiness.biz



Joseph does life with excellence. He is always well prepared. He rises early in the morning, before it is light, to pray and receive instructions from the Father. It is from that place of preparedness that he is able to release the very essence and glory of heaven and allow the Kingdom to be on earth.

Joseph has a spirit of honor in which he honors the guests and the people the Lord has put in his life in such a way that the Father is pleased and glorified. It's been said mastery takes 10,000 hours in anything. Because of Joseph's commitment, the Lord has given him 30-60-100 mastery and is allowing the Master's Mind Marketing tribes to go world-wide.

Russel Stauffer
Master Joint Venture Strategist



My 100% Satisfaction Guarantee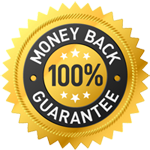 Here's my guarantee to you. If you are not delighted with the coaching and training you receive and the results you experience, simply email me within 14 days of when you enroll and I will either reconcile the problem or gladly refund all your money.
You have nothing to lose and everything to gain! Guaranteed!
Your success is my success and vice versa!
Master's Dream AcademyTM
Priority Order Form
YES Joseph. I am ready to take my life and impact to the next level. Count me in. I want to participate in the Master's Dream Academy. Iím ready to expand my thinking and possibilities, overcome limiting beliefs, and pursue my Big Dream!
Participating in the Master's Dream Academy will increase your faith and joy by helping you hear God more clearly, trust it's Him speaking, and taking bold action.
Immediately after signing up, you will receive access to the private member site, which includes The Dream Launch Coaching Guide with all 12 stages and other valuable resources.
We are currently offering a 14-trial for only $1 to participate in the Master's Dream Academy. This special expires at 8 pm EST on Tuesday February 16. Presuming you choose to stay enrolled (and we hope you do), you will be billed $100 monthly. You may terminate your membership at any time to stop future billing.

All payments are processed using a secure server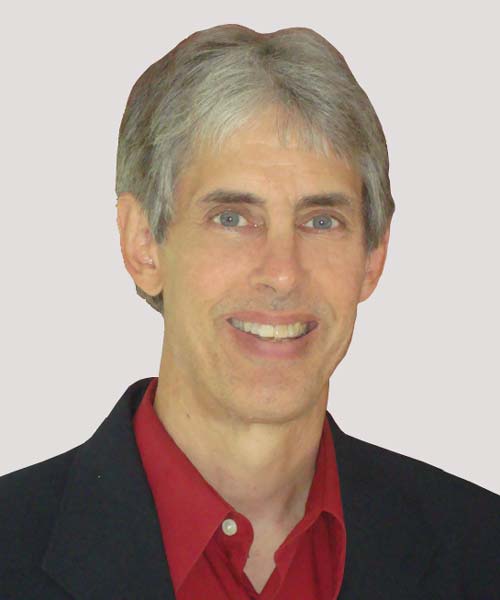 Blessings to step into your big dream!
Joseph
Joseph Peck, M.D.
The Time Doctor
Empowering Dreams
Author, I Was Busy Now I'm Not

Biography
Dr. Joseph Peck's Kingdom assignment is to POWER NETWORK God's army around the world - to network the networks, to connect people, ideas, and resources in Christ for creative miracles. His passion is creating a movement Empowering Dreams of millions of people globally through coaching, journaling, and life-changing webinars. His is a physician and creative marketing and communication strategist.
And he (Moses) said, "Please, show me Your glory!" (Exodus 33:18)

Thank you for visiting an Empower 2000, Inc. website
Privacy Policy | Terms and Conditions | Disclaimer
Copyright 2007-2018 Empower 2000, Inc., All rights reserved